How does it work?
The entire process from listings to receiving payouts in just five simple steps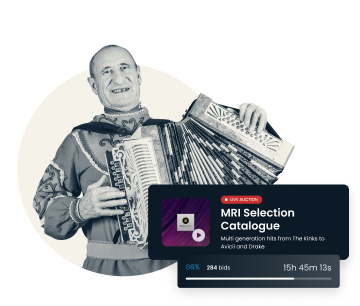 Music rights holders offer a portion of their royalties up for auction
Music catalogues from rights holders undergo a full due diligence process, reviewing all historical data, contracts and future potentials before getting listed for auction.
Get access to clear charts and easy-to-understand tools, summaries of all necessary financial data and information for you to analyse before making a decision.
Place bids during live auctions to acquire shares of royalties interests of music catalogues. Once the auction ends and your bids are successful, you'll officially own music in your portfolio.
Spot the right opportunities in the market and trade previously listed shares with others. Supply and demand establish fair market value.
Monitor your portfolio's progress, keep clear track of your earnings and analyse the performance of your royalties interests shares, while enjoying continuous royalty payouts.
ANote Music
The Integrated Solution
We embrace innovation and empowerment, not disruption. No job loss for the music industry, no players threatened. Our platform provides mutual advantage for the financial market and music creators.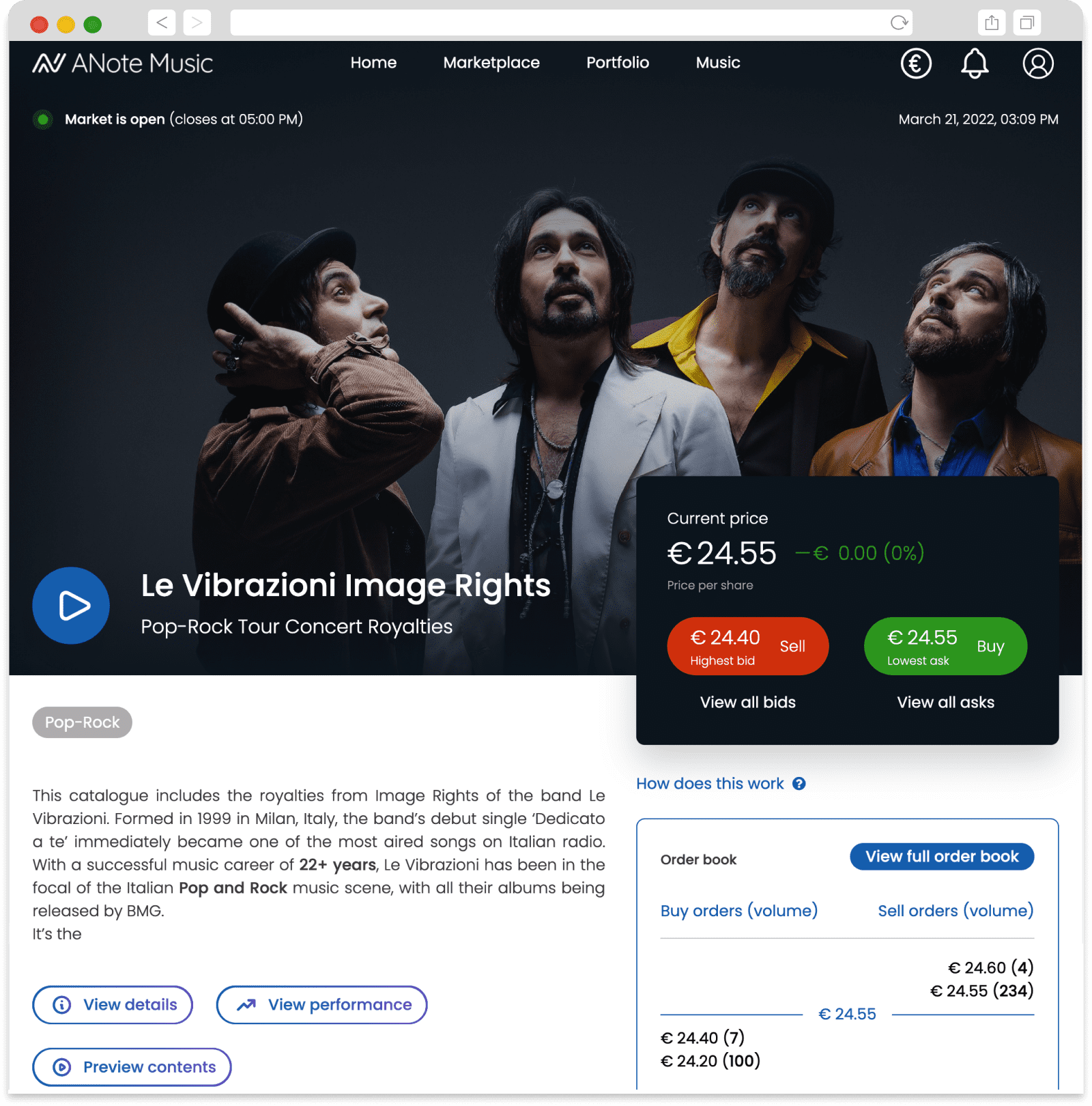 Live auction
Join live auctions by bidding on music catalogues that have been listed by music rights holders. Once the auction target is reached, music fans and investors can outbid previous bids. When the auction period ends, successful bids will get executed and shares get distributed. The committed funds go directly to the music creators in return.
Trading Platform
Missed a live auction? No worries, our secondary market is accessible to anyone who created an account. Music catalogues previously acquired in live auctions can be put up for sale to the community of investors and music fans. A great opportunity to cash out or to trade and extend your portfolio.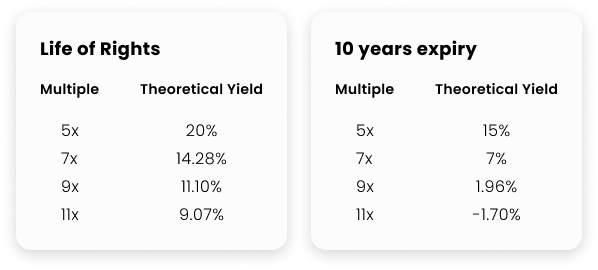 Catalogue performance - Example
Music catalogues are usually valued at a multiple of past net royalty flows. Assuming no future growth or decrease in the royalty flows, theoretical rates of return can be easily calculated, especially for those contracts with a particular maturity.