Demand for music rights investment is at an all-time high:
$7.5
bn
Invested by private equity firms and funds for the acquisition of music rights over the past 3 years alone;
$800
m
The value for which the music catalogues of Bruce Springsteen and Sting were recently sold were $500m and $300m respectively
$1
Trillion
Value of Global Music copyright
Music Market Growth and Forecast
The global music industry revenues - including recorded, publishing and live music - saw a strong growth in 2021, mainly driven by the following catalysts:
Strong return of live events: +200% YoY post pandemic
Physical sales resurgence: +16% YoY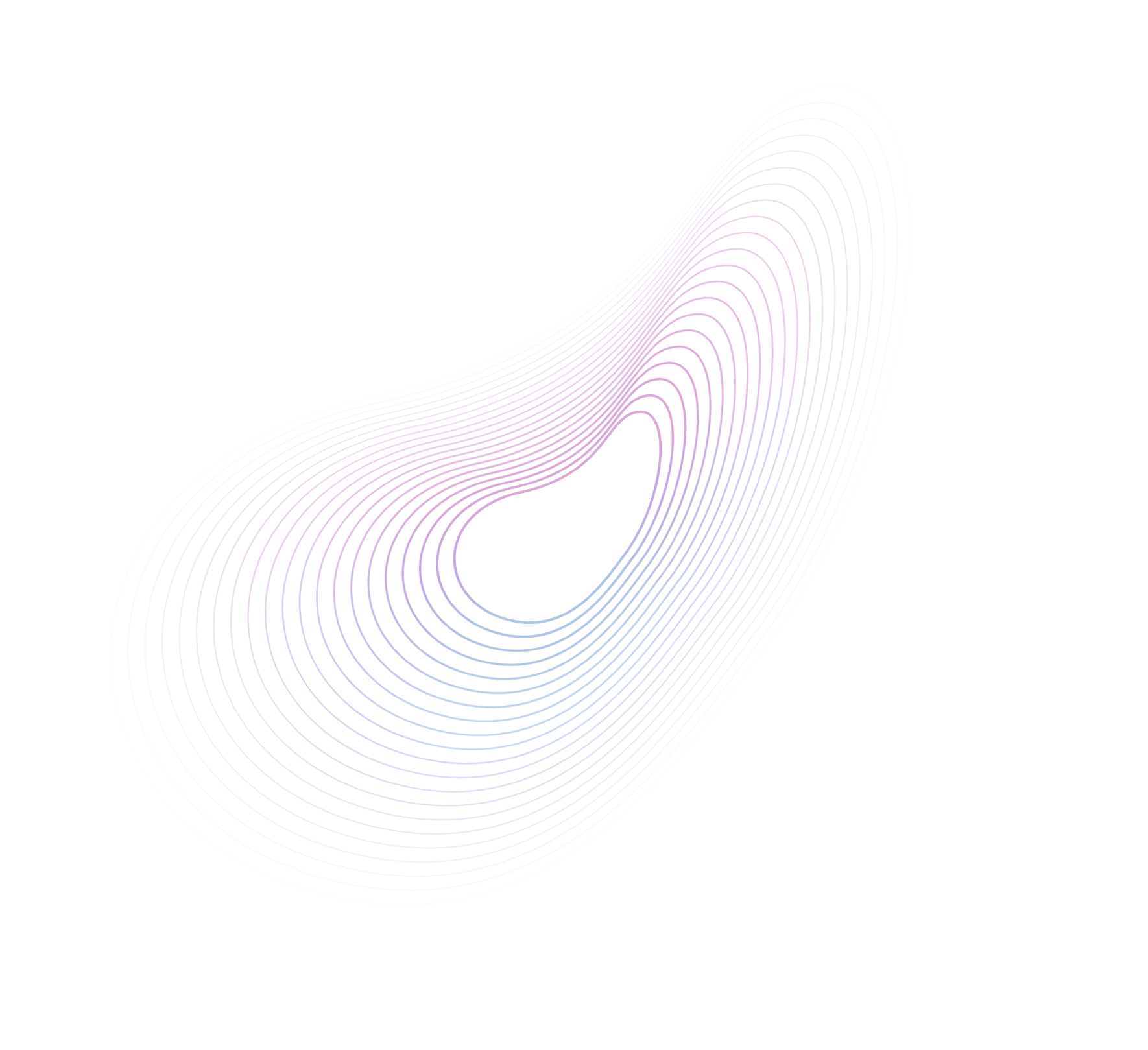 Accelerated adoption of streaming: +24% YoY partially thanks to emerging markets and improved technologies
Positive outlook on more favourable regulatory frameworks for music creators in the digital age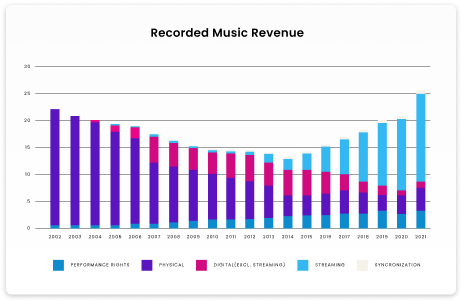 Music industry revenues have displayed double-digit growth rates in the last years
And are expected to nearly double in size by 2030, according to estimations by Goldman Sachs. Following their latest report, recorded music and music publishing grew at the fastest rate since Goldman Sachs started keeping record, up by 18,5% and 17% year over year respectively.
Established music rights provide access to regular passive cash flows
Which have displayed historically low correlation with major stock indexes and consumer spending thanks to stability in music listening habits.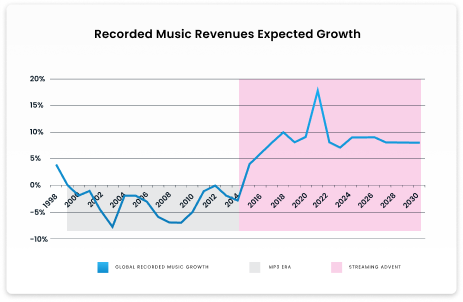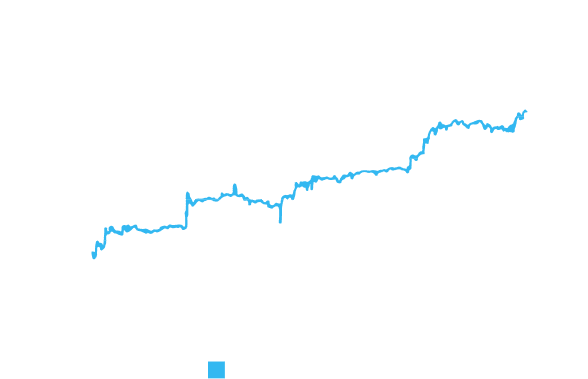 ANote Music platform: Asset evolution
Since the platform's launch in August 2020, ANote Music has established itself as a trusted partner and industry leader within the music investment space, displaying consistent performances with a solid track record.
An ever-growing community of over 20,000 investors have seen:
9,66%
Average yield return

The average yearly return of the investors that have purchased shares of catalogues listed by ANote Music in the past 2 years;
93%
Of investors are profitable

93.04% of investors who invested in the past six months (both on the platform or in closed deals) are now profitable.
Our team of experts has a combined experience of more than 150 years within the financial and music industry, making music even more valuable to even more people.
Press play on music investments and preserve, grow and diversify your wealth with our tailor-made solutions.
Contact us